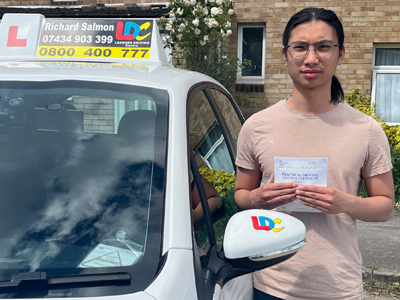 Jeremiah A
1st time pass
Jeremiah passed his test on his first attempt.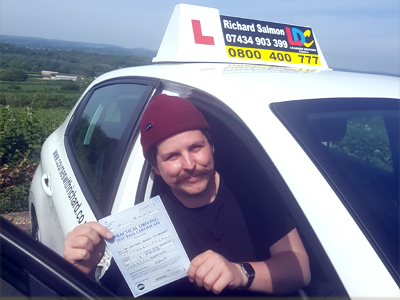 Matt P
Passed his test in Portsmouth with two minors first attempt.
Richard is patient, kind and very friendly and makes the daunting task of learning to drive a really enjoyable experience. Due to my working commitments I was restricted in the hours I could fit in lessons and Richard was always very accommodating with this. Lessons were tailored to my learning style and challenged me when I needed it. Would highly recommend!'
Shweta Goyal
Lessons
I loved the approach of lessons, before starting each lesson, Richard creates a plan what to cover in that hour or two and then, post session, we go over what was planned and what was done along with positives and areas for improvement. You start getting it yourself where you need to focus and the next plan will be drawn out accordingly. Highly recommended instructor. Thanks.
Mrs Galasinska
Lessons
Richard is a brilliant instructor he his very patient and has excellent way of explaining things and giving tips, also very encouraging through the lessons. He is always on time and I have found this very respectful. I feel very comfortable during lessons, I highly recommend Richard. I genuinely enjoy his teaching.
MR F Norris
Lessons
I have only had a few hours of lessons so far however I am already very satisfied with my lessons. Richard is very supportive and praising, and the lessons are complimented nicely by the LD system which allows for very proactive, planned out lessons that help me to achieve my personal goals whilst confidently improving my overall driving. It's also integral to have such a variety of resources (workbook plus online videos/portal) to help me learn outside of lesson time.
Rajiv Kumar
Lessons
Richard is an excellent instructor and i thoroughly enjoyed my driving lessons with him. It had been his friendly and calm attitude that boosted my confidence during my entire learning process. The roads do not seem scary at all anymore and i can now drive around with ease. All thanks to Richard for his constant feedback that kept me boosted and i could gaze the progress meter overall. His personalised driving lessons are great and i cannot recommend him highly enough. Thanks Richard.
Jeremiah Alla
Lessons
I think Richard Salmon is a good instructor! he his calm when teaching which is helpful and explains clearly what need to be done. Lessons are planned out making the lessons worth it and know what will expected in the lesson.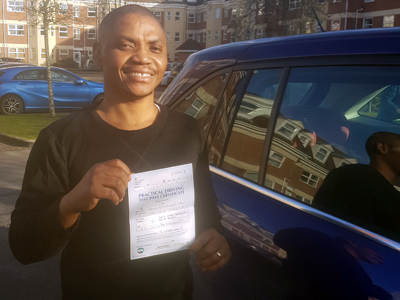 Henry Obot

Chilleshe Musonda
Well structured lessons
He his very helpful and his lessons are well structured and precise. I would recommend hm to any prospective new drivers.
Sujan Pun
Home Visit
I like the how the system is based on the client and what they want to do learn.